Building Alberta
Alberta Infrastructure works with other ministries to ensure Albertans have the schools, hospitals and other public infrastructure necessary to support a strong economy and meet the needs of a growing population.
Work on the new Royal Alberta Museum is underway including the removal and preservation of the nine mosaic murals featured on the exterior of the old post office building in downtown Edmonton. To read more click here.
New Edmonton Remand Centre Opens
The largest remand centre in Canada officially opened on March 19, 2013 with an open house for members of the public and media. The $580 million new Edmonton Remand Centre has bed space for 1,952 individuals in seven low-rise pods, has a total area of 59,511m2 and is situated on 16 hectares of land.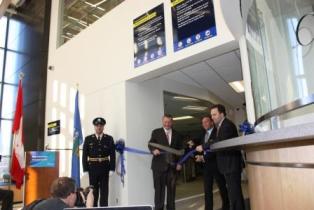 Take a closer look at the new Edmonton Remand Centre with ShawTV. (May 2012)
Thousands of new spaces for Alberta students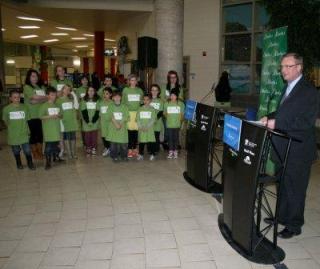 Parents, students and community leaders are hailing the announcement of 30 new and modernized school projects across Alberta this week. Premier Alison Redford, Education Minister Jeff Johnson and Infrastructure Minister Wayne Drysdale and their caucus colleagues announced more than 18,650 new student spaces in 19 Alberta communities.
Lori Arledge, mother of four young children and a parent council representative at Edmonton's Johnny Bright School, is happy a new school will be built in the fast-growing neighbourhoods in the city's southwest - one of eight new projects in the Capital region.
"I'm happy there's a school in Heritage Valley," she said. "For the community, it means people investing in new homes will get a brand new school. It's nice that kids will be able to walk to their own school."
The Redford government is investing $503 million over three years to support the delivery of new school projects within Alberta's high-growth communities. Meetings between government and local school boards to discuss planning and design will soon be under way. Schools will be built through a combination of methods, including public-private partnerships. New school projects in this first bundle are expected to be completed in 2016. 
News
Last updated: May 23, 2013 01:30