Investing in Canada Infrastructure Program
Alberta and Canada sign bilateral agreement for more than $3.3 billion in infrastructure funding
The governments of Canada and Alberta are working together to make long-term infrastructure investments that will create economic growth, sustain well-paying jobs, build inclusive communities and support a low carbon, green economy – leading to a higher quality of life for all Canadians.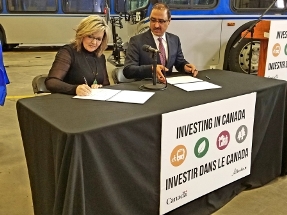 Alberta Infrastructure Minister Sandra Jansen and Minister of Infrastructure and Communities Amarjeet Sohi sign the Investing in Canada Infrastructure Program bilateral agreement.
Learn more about the Investing in Canada Infrastructure Program.
Willow Square Update
Fort McMurray continuing care centre breaks ground
The project, which is on schedule and broke ground today, will create 108 spaces with room to expand as the community grows. Expected to open in the spring of 2020, the new facility will offer various levels of supportive living, long-term care and palliative care.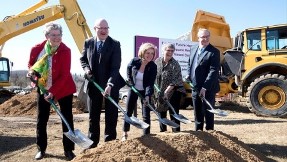 L-R: Myrtle Dussault, Mayor Don Scott, Premier Notley, Joan Furber and Murray Crawford break ground on the Willow Square Continuing Care Centre.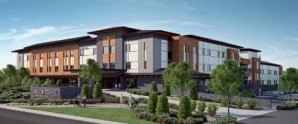 Willow Square Continuing Care Centre, as seen from Hospital Street (From the North East)
Construction gets underway on Calgary Cancer Centre
The Calgary Cancer Centre started construction approximately two months ahead of the original schedule and is projected to take six years to complete, with the facility opening to the public in 2023. When completed, the centre will integrate comprehensive care, education and cancer research into a single state-of-the-art facility. 
Excavation and piling work will get underway in November and continue until the spring of 2018.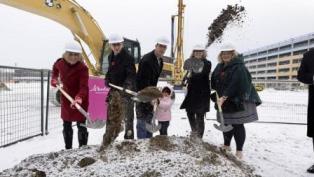 L-R: Premier Notley, Dr. Francois Belanger, Will Morlidge with daughter Virginia, Minister Jansen and Minister Hoffman break ground on the Calgary Cancer Centre.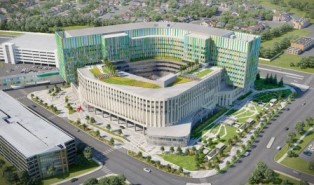 Construction has started at the Calgary Cancer Centre that will open to the public in 2023.
News
Last updated: Nov 14, 2018 10:48