Willow Square Update
Project timeline update and design unveiled on Willow Square Continuing Care Centre
Pomerleau Inc. and S2 Architecture have been selected to design and build the Willow Square Continuing Care Centre. Construction is set to begin this spring and be completed in the spring of 2019, with official opening anticipated for the spring of 2020.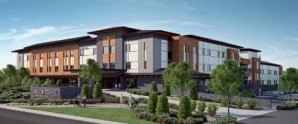 Willow Square Continuing Care Centre, as seen from Hospital Street (From the North East)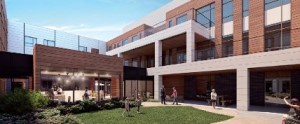 The family courtyard at the Willow Square Continuing Care Centre
Watch a video fly-through of the site and design images
Federal Infrastructure Plan: Phase Two
Alberta Infrastructure and the Honourable Amarjeet Sohi, Minister of Infrastructure and Communities, hosted the first federal, provincial and territorial meeting between ministers responsible for infrastructure. The group met to discuss infrastructure priorities across the country, including future work under Phase 2 of Investing in Canada, the Government of Canada's $120-billion infrastructure plan.
Construction gets underway on Calgary Cancer Centre
The Calgary Cancer Centre started construction approximately two months ahead of the original schedule and is projected to take six years to complete, with the facility opening to the public in 2023. When completed, the centre will integrate comprehensive care, education and cancer research into a single state-of-the-art facility.  
Excavation and piling work will get underway in November and continue until the spring of 2018.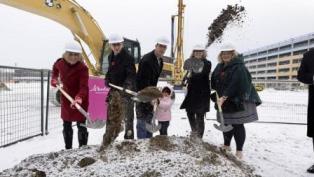 L-R: Premier Notley, Dr. Francois Belanger, Will Morlidge with daughter Virginia, Minister Jansen and Minister Hoffman break ground on the Calgary Cancer Centre.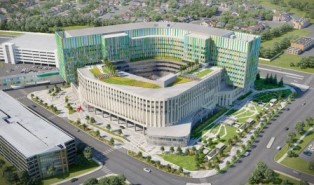 Construction has started at the Calgary Cancer Centre that will open to the public in 2023.
News
Last updated: Feb 02, 2018 12:09