Budget 2017 Capital Plan
Capital Plan 2017
continues the historic infrastructure investment in hospital, schools, roads, bridges transit and water infrastructure that began last year.
Federal Infrastructure Plan: Phase Two
Minister Brian Mason and the Honourable Amarjeet Sohi, Minister of Infrastructure and Communities, recently hosted the first federal, provincial and territorial meeting between ministers responsible for infrastructure. The group met to discuss infrastructure priorities across the country, including future work under Phase 2 of Investing in Canada, the Government of Canada's $120-billion infrastructure plan.
Construction gets underway on Calgary Cancer Centre
 The Calgary Cancer Centre started construction approximately two months ahead of the original schedule and is projected to take six years to complete, with the facility opening to the public in 2023. When completed, the centre will integrate comprehensive care, education and cancer research into a single state-of-the-art facility.  
Excavation and piling work will get underway in November and continue until the spring of 2018.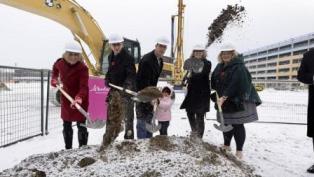 L-R: Premier Notley, Dr. Francois Belanger, Will Morlidge with daughter Virginia, Minister Jansen and Minister Hoffman break ground on the Calgary Cancer Centre.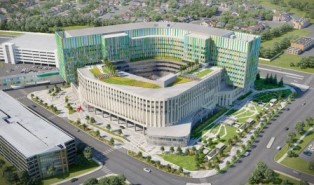 Construction has started at the Calgary Cancer Centre that will open to the public in 2023.
News
Last updated: Jan 17, 2018 09:53