Royal Alberta Museum
The new Royal Alberta Museum has achieved a construction completion milestone.
Designed and built to reflect Alberta's diverse landscape, its people and history, this new cultural landmark facility will serve to entertain and educate visitors well into the future.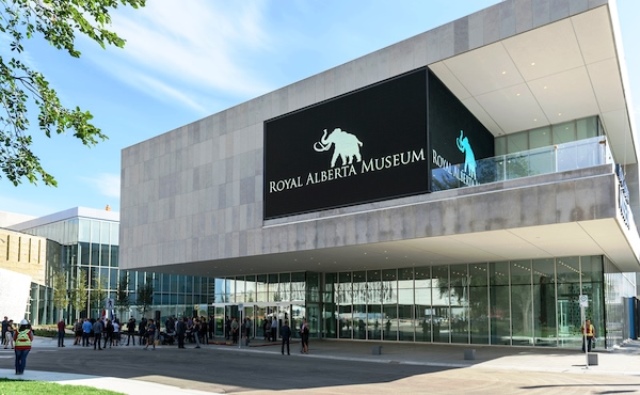 Royal Alberta Museum construction completion milestone August 16, 2016.
While some minor finishing work continues both inside and outside, work to outfit the museum's galleries and exhibits is underway.  Examples of the minor finishing work that remains to be completed includes the installation of decorative panels on the Children's Gallery near the main entrance.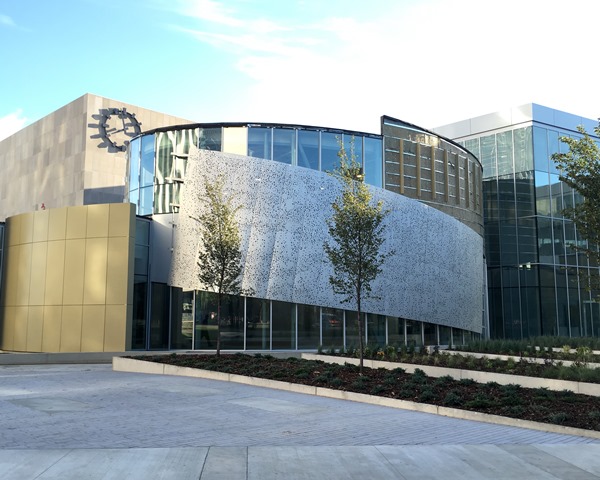 Children's Gallery-construction completion milestone August 16, 2016.  In background - heritage clock claimed from the Canada Post office which was originally located on the site of the new museum.
$375.5 million is being invested into the development of the new museum, including $253 million from the Alberta government and $122.5 million from the federal government.