New Royal Alberta Museum
The new Royal Alberta Museum in downtown Edmonton will be a provincial museum well-equipped for the future - a museum with the room, accessibility, and connections it needs to become an iconic institution respected around the world. The new Royal Alberta Museum will be the identifiable, inviting facility that Albertans want and can be proud to call their own.
It is being built by the Ledcor Design Build (Alberta) Inc. team which includes DIALOG Design and Lundholm Associates Architects, who continue to make much progress on the new museum. Installation of the structural steel is complete. Work is now underway to complete the roofing and the installation of stone panels to the exterior walls. The installation of interior partitions and finishes is also being completed. The museum staff is working with exhibit designers to finalize the design of the exhibits. Construction of the building is projected for completion in 2016. Work to acclimatize the building and install the exhibits and collections will follow.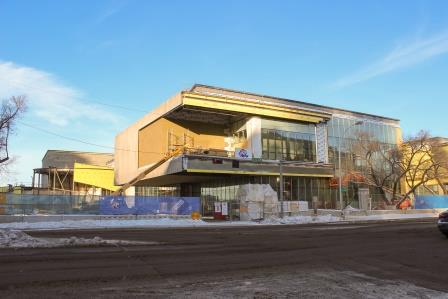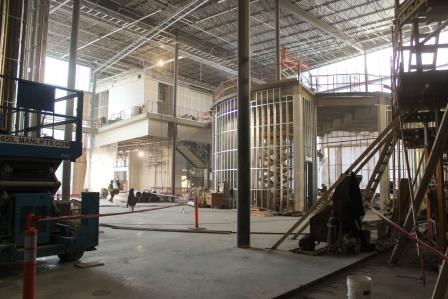 November 2015
View live footage of construction site looking north from 103A Avenue - from atop of the Provincial Courts Building.
View live footage of construction site looking east from 99 Street - from atop of the CN Tower.
A total of $375.5 million will be invested in development of the new museum including $253 million from the Alberta government and $122.5 million from the federal government Building Canada Fund. 
The new Royal Alberta Museum is one of many construction projects underway in Downtown Edmonton.  Visit www.edmonton.ca/GoDowntown for more information.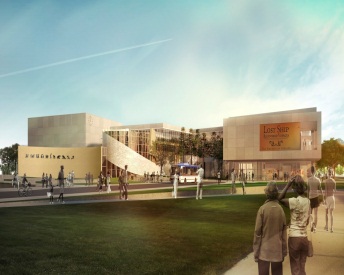 View more new Royal Alberta Museum design images.