Calgary Cancer Centre
Construction of the Calgary Cancer Centre continues to be on track.
Excavation is nearing completion and concrete continues to be poured  for the foundation pads, columns and walls.
Three construction tower cranes are in operation and a fourth crane will go up in July.
The project will take six years to complete, with the facility opening to the public in 2023. When completed, the cancer centre will integrate comprehensive care, education and cancer research into a single state-of-the-art facility. 
Web Cams - Images Update Every 30 Minutes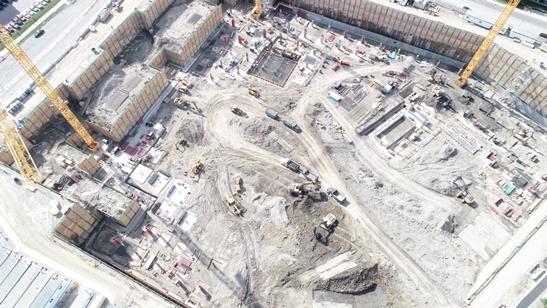 Overhead view of Calgary Cancer site, June 5 2018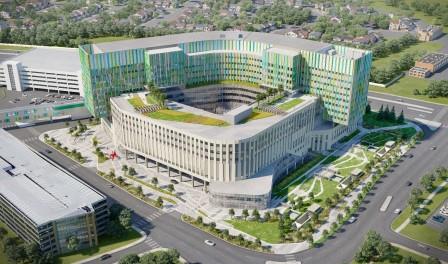 Construction is underway and the facility will open to the public in 2023.
Key dates and milestones:
Ground-breaking: Fall 2017
Project construction: Late 2017-2022
Operational commissioning for AHS: 2022-2023
Public opening (anticipated): 2023