Calgary Cancer Centre
Construction begins at the Calgary Cancer Centre
The Calgary Cancer Centre started construction approximately two months ahead of the original schedule and is projected to take six years to complete, with the facility opening to the public in 2023. When completed, the centre will integrate comprehensive care, education and cancer research into a single state-of-the-art facility.  
When completed the new Calgary Cancer Centre will be a leading health care facility and academic centre, that will provide a full range of cancer related services in southern Alberta.
Construction started in October, while excavation, shoring and piling work will continue until the spring of 2018. Construction of the building foundation and parkade will follow.
Web Cams - Images Update Every 30 Minutes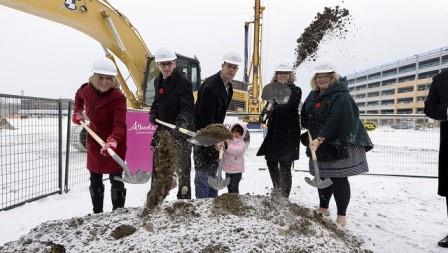 L-R: Premier Notley, Dr. Francois Belanger, Will Morlidge with daughter Virginia, Minister Jansen and Minister Hoffman break ground on the Calgary Cancer Centre.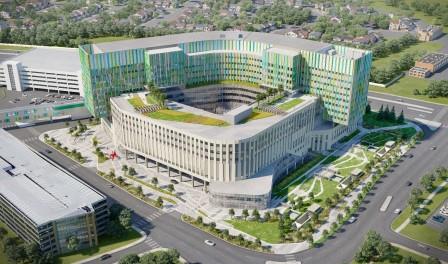 Construction is underway and the facility will open to the public in 2023.
Key dates and milestones:
Ground-breaking: Fall 2017
Project construction: Late 2017-2022
Operational commissioning for AHS: 2022-2023
Public opening (anticipated): 2023